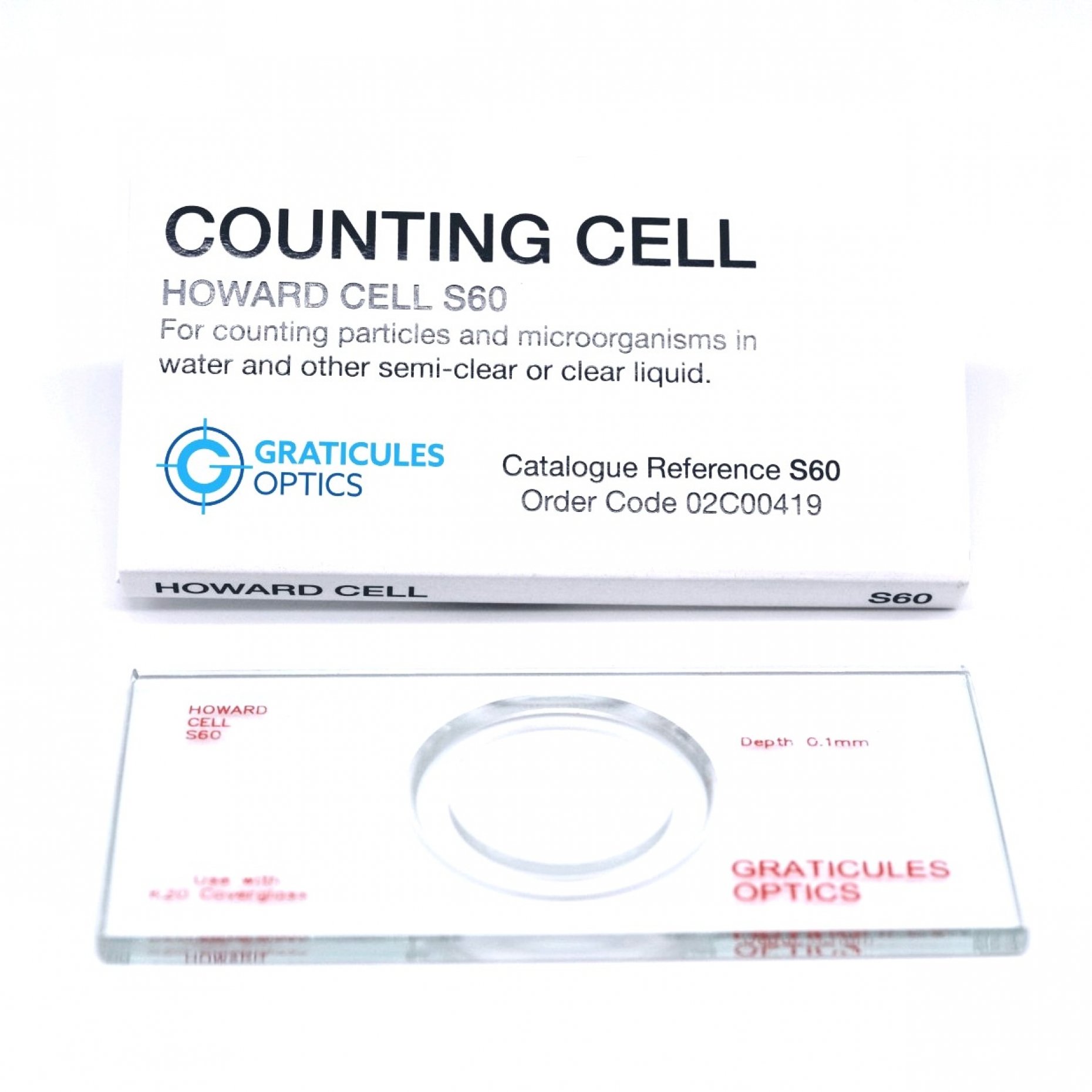 images provided for illustrative purposes only
Key features
Howard Cell for Fruit Juices, Mould Fibres and Spores Counting (To be Purchased together with K20 Cover).
Contact us to request a quote
Thank you for your quote request, we will be in touch shortly.
S60 Howard Cell and associated K20 Cover Glass, is used world wide for mould counting in food quality control applications, such as tomato products and other fruit based preparations, based on the method originally developed by B.J. Howard in 1911.
Note: The complete system requires both the cell itself and cover glass. The cell does not come with a coverglass and one must be ordered separately. With the K20 cover glass in place a 0.1mm thickness of liquid is contained over the central island.

Overall Dimensions
76mm x 35mm