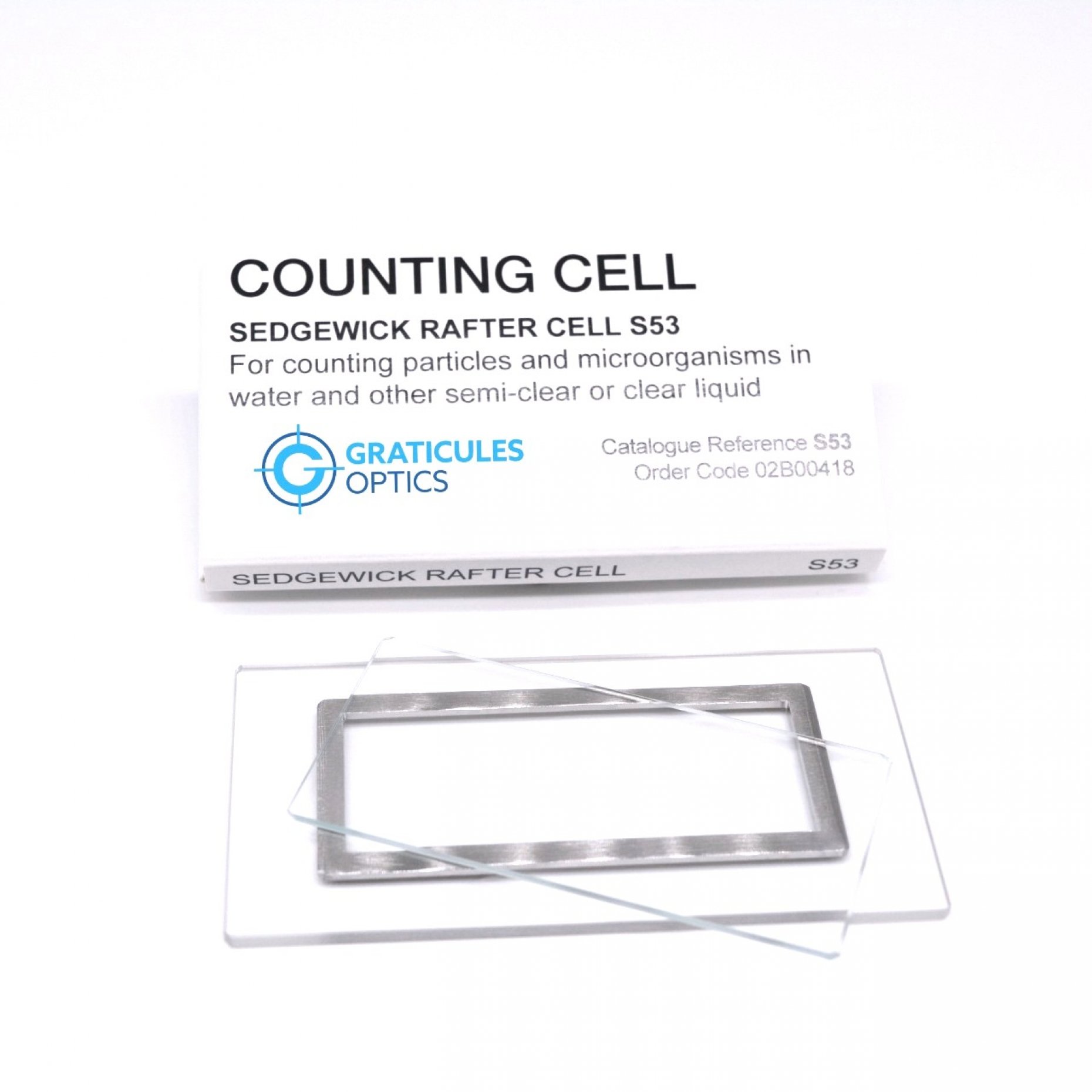 images provided for illustrative purposes only
Description
Plain Glass Sedgewick Rafter Counting Chamber (No Grid)
Key features
Sedgewick Rafter Counting Chamber in Glass. Plain version with no grid pattern. Includes 1 cover glass.
Contact us to request a quote
Thank you for your quote request, we will be in touch shortly.
Reusable tool for the professional user. For many applications, particularly where larger plankton are being analysed, there is no requirement for a counting grid printed onto the slide, hence the introduction of this slide with a plain glass base. This chamber can be used with either upright or inverted microscopes.
The S53 can be used in conjunction with an eyepiece reticle, such as a Whipple grid (NE29), where detailed counting/sizing is required.

Overall Dimensions
76mm x 40mm x 2mm thick
Chamber Dimensions
50mm x 20mm x 1mm deep