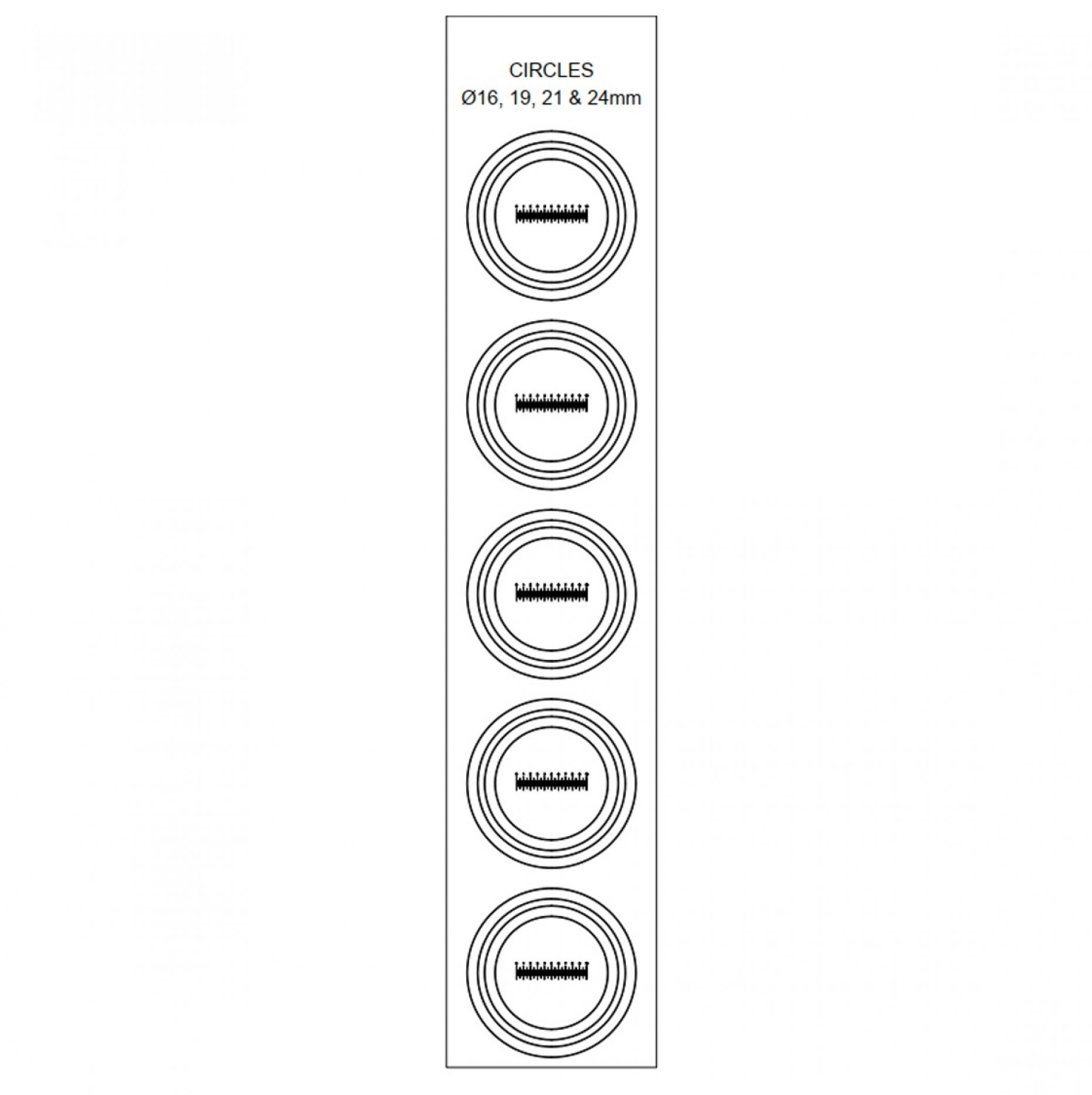 images provided for illustrative purposes only
Key features
Plastic film reticles, 2 strips of 5 images, each image has a 10mm scale in 0.1mm (100µm) divisions and circular cut guides for 16mm, 19mm, 21mm and 24mm.
Contact us to request a quote
Thank you for your quote request, we will be in touch shortly.
These film reticles are being used in many different applications such as reticles in microscope eyepieces, a calibration scale on the microscope stage, as a simple measurement too when using magnifiers or as a cover glass to make direct measurements.
Line Thickness
0.010mm +/-0.003mm
Scale Length Tolerance
+/-0.010mm