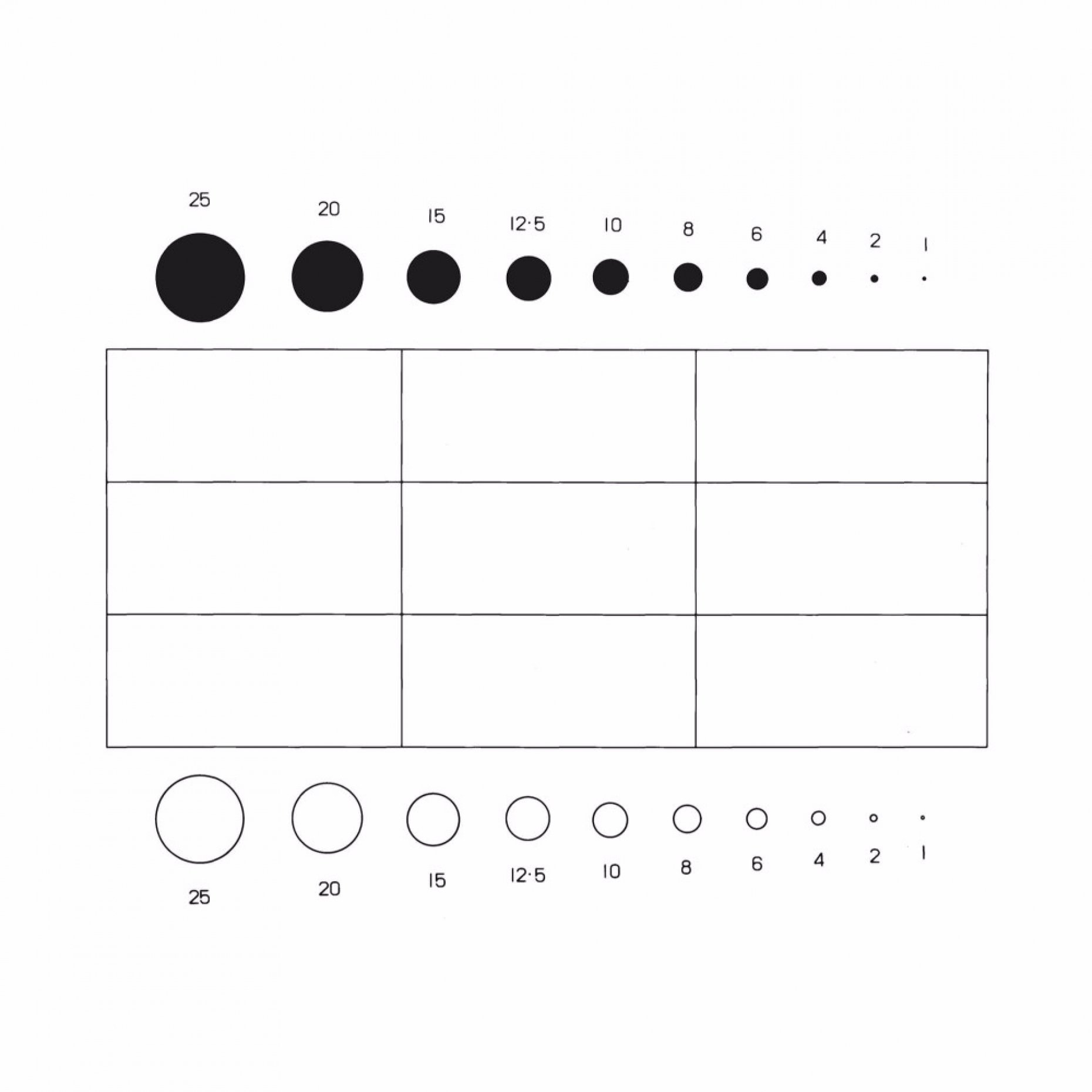 images provided for illustrative purposes only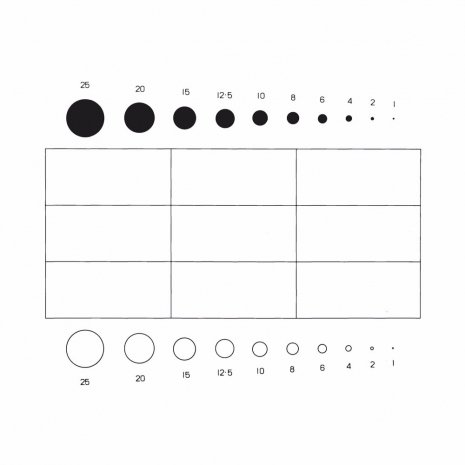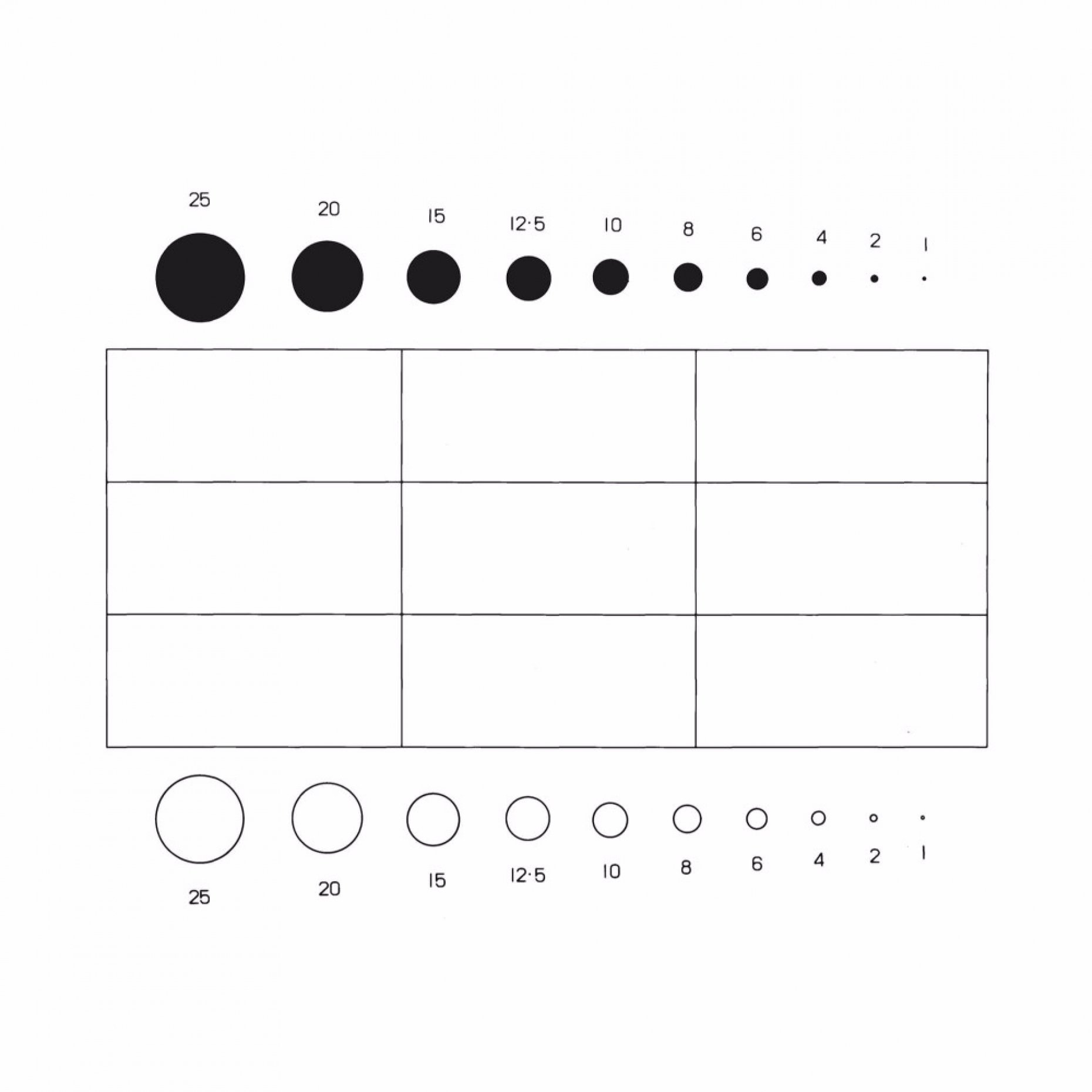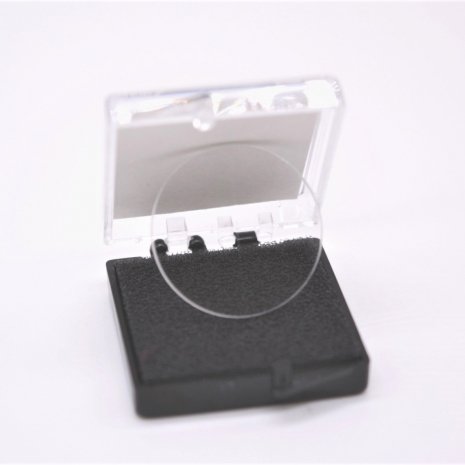 Description
Patterson Globes and Circles
Key features
Eyepiece Reticle with central Rectangle and Globes/Circles for particle sizing and counting
Contact us to request a quote
Thank you for your quote request, we will be in touch shortly.
The reticle pattern consists of a central rectangle, subdivided into 9 smaller rectangles with a number of circles and dots (globes) along the top and bottom edges. Each circle is marked with the diameter in units, 250 units being the length of the large rectangle. Rectangle size is nominally 4.5mm x 2.025mm and circle/dot sizes in microns are nominally 450, 360, 270, 225,180, 145, 110, 74, 37 and 18.

Reference: H.S.Patterson and W.Cawood.Transactions of the Faraday Society, Vol. 32 Feb 1936."The Determination of Size Distribution in Smokes." Pp. 1084-1088.
Glass Type and Thickness
Soda Lime 1.5mm thick
Diameter Tolerance
+0/-0.1mm
Orientation
Correct reading through glass