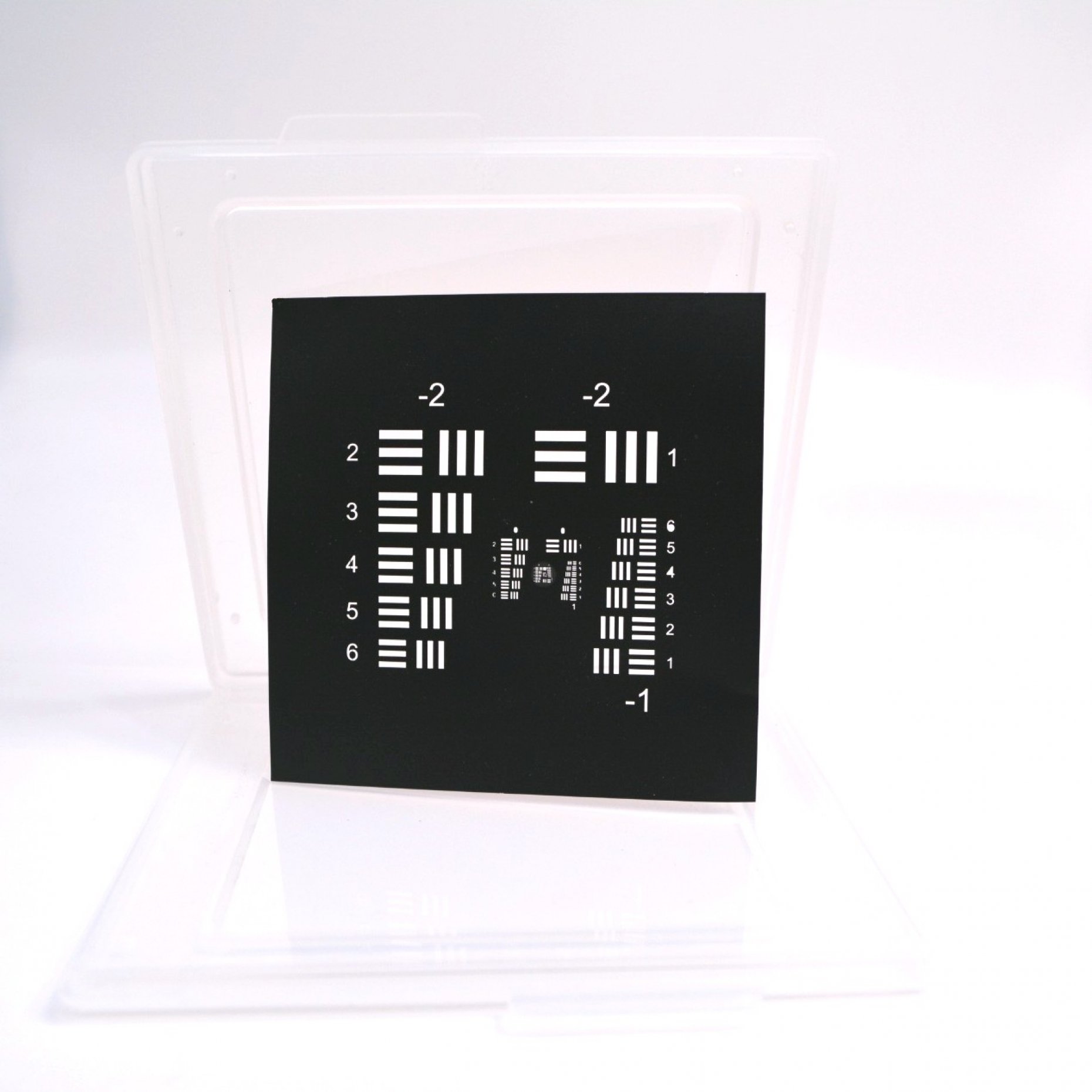 images provided for illustrative purposes only
Description
USAF Thermal Imaging Test Chart Group Group -2/1 to Group 4/6
Key features
USAF Thermal Imaging Resolution Test Chart, Negative Image, Group -2 Element 1 to Group 4 Element 6.
Contact us to request a quote
Thank you for your quote request, we will be in touch shortly.
The R74 Thermal Imaging test chart, with improve dual material construction, provides a clear optical path USAF resolution pattern. Suitable for resolution testing of Thermal, Far IR, UV and X-ray systems.
The front blackened 100mm square copper card supports a finely patterned nickel central foil. The open apertures provide a clear air path pattern, to eliminate chromatic and absorption issues experienced with other solid substrate formats.
Glass Type and Thickness
Copper/Nickel Foil 0.16mm thick
Method
Etched copper foil, electroformed nickel central image, blackened front surface