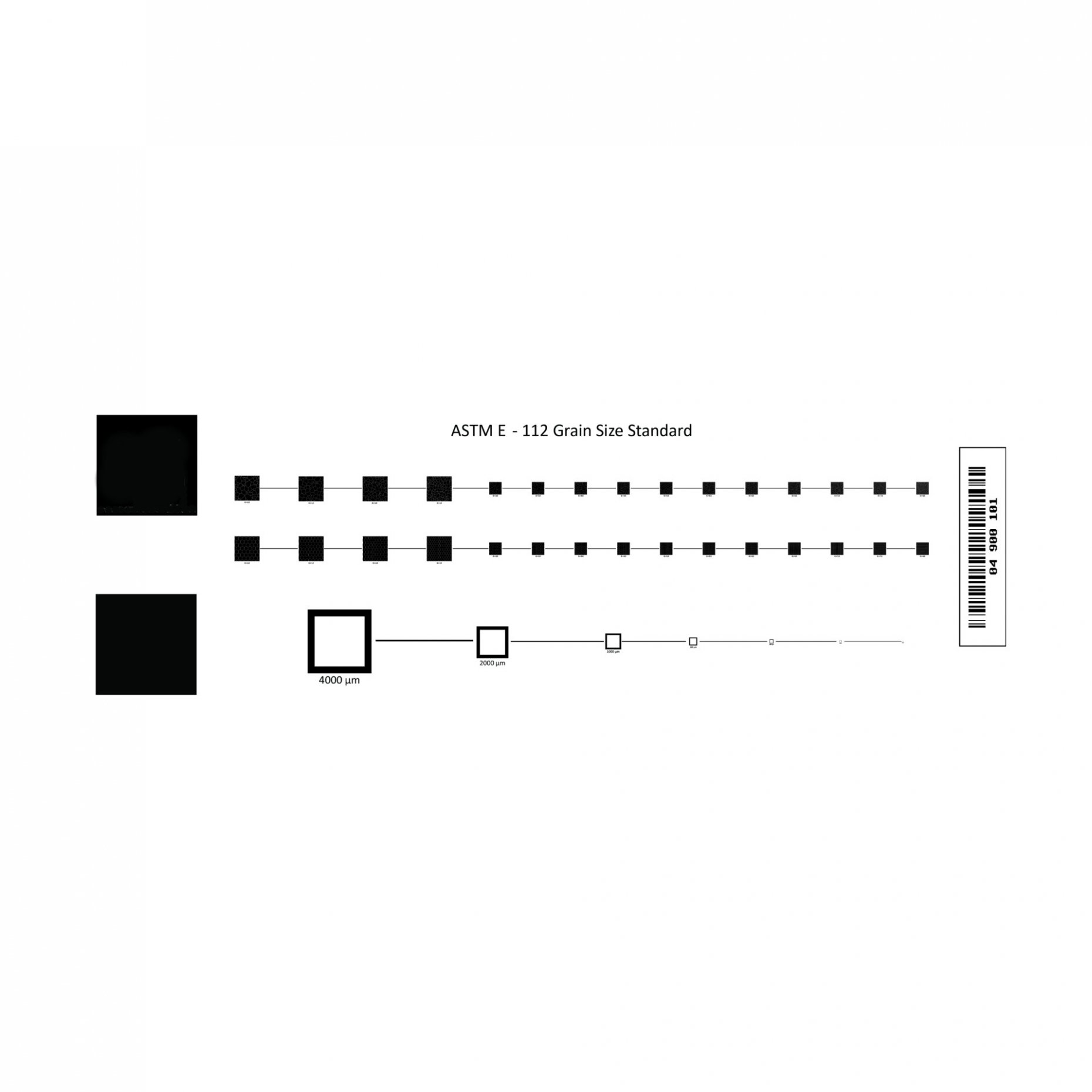 images provided for illustrative purposes only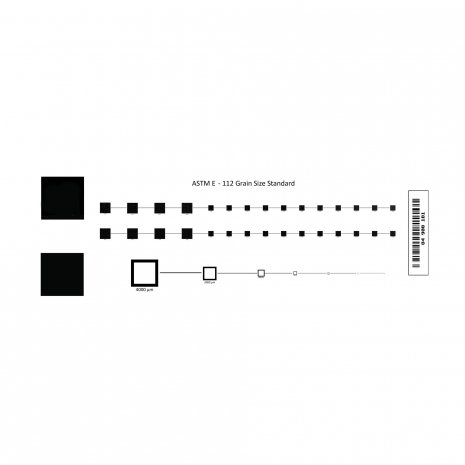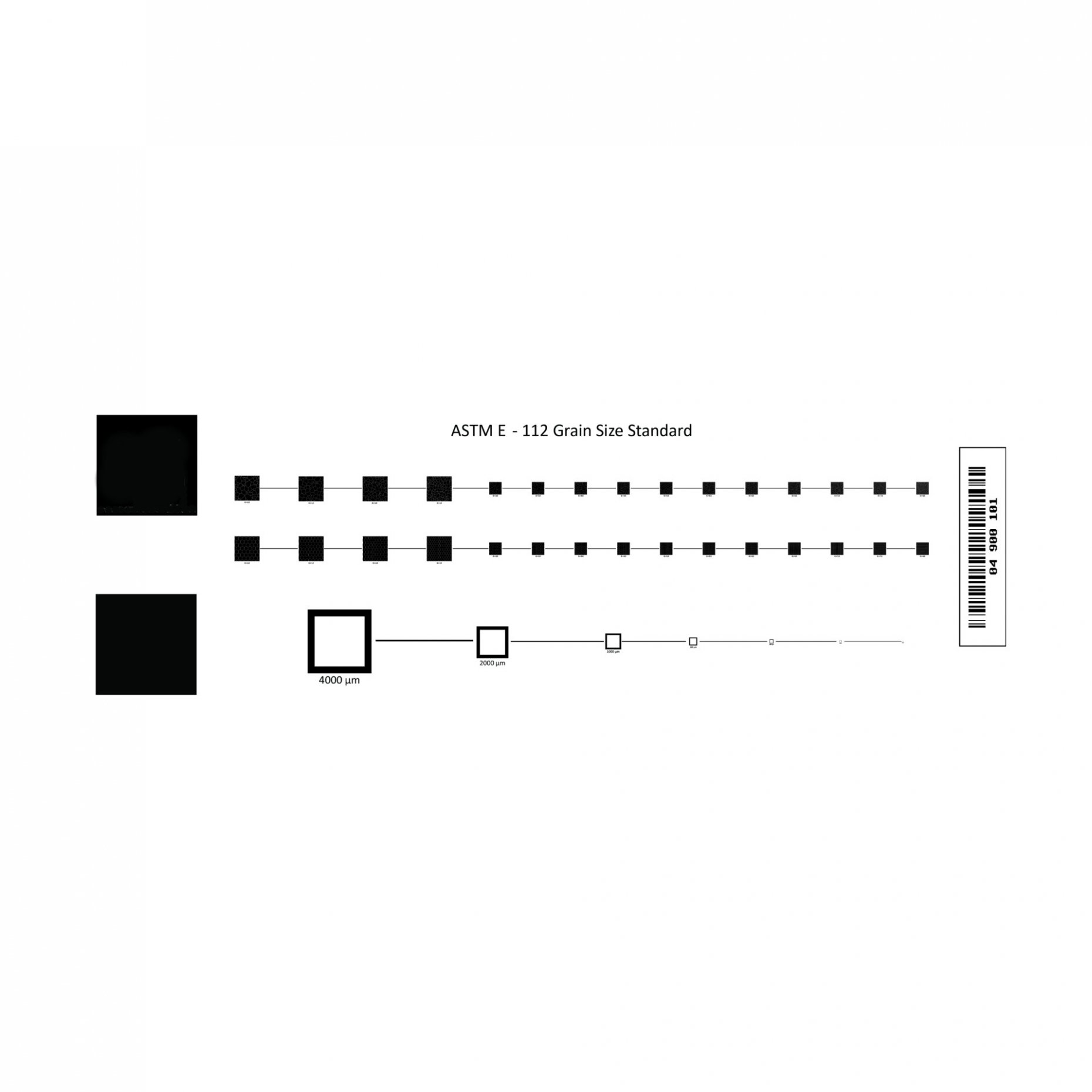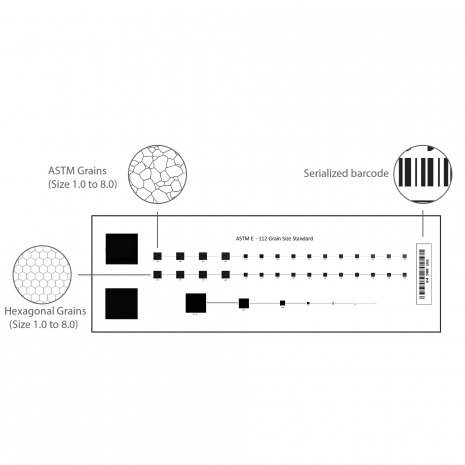 Description
ASTM E112 Plate 1 Calibration Slide
Key features
ASTM Grain Size chart reproduction from rating 1.0 to 8.0. Including a measurement report.
Contact us to request a quote
Thank you for your quote request, we will be in touch shortly.
Calibration slide for the ASTM E112 Grain Size measurement method including a measurement report by both the planimetric and the Heyn method.
Slide pattern includes:
ASTM Grain Size chart reproduction from 1.0 to 8.0
Hexagon shapes to give the closest theoretical rating to the nominal value as possible
Calibration rectangles for video camera input calibration
Mirror for reflected light shading correction with microscopy imaging software and image analysis systems
Material and Thickness
Glass 1mm thick