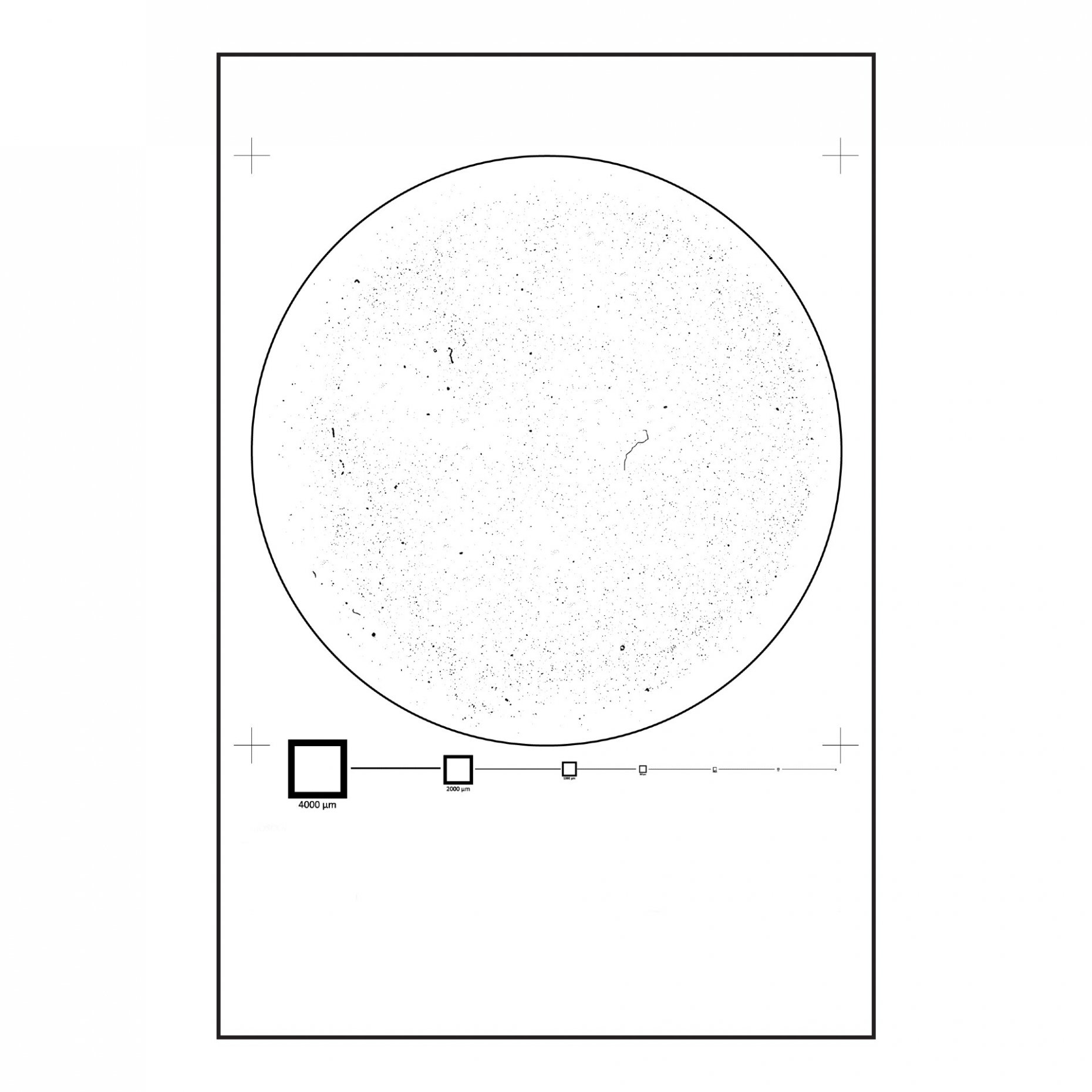 images provided for illustrative purposes only
Description
Cleanliness Assessment Calibration and Reference Slide
Key features
Calibration Slide with approx. 8,000 particles of different sizes and shapes, evenly dispersed in a 45mm diameter circle. Including a measurement report.
Contact us to request a quote
Thank you for your quote request, we will be in touch shortly.
Calibration and Reference slide aimed at the validation of measurements performed by image analysis instruments for ISO16232, VDA 19 and other cleanliness assessment methods on 47mm membrane or paper filters. This slide may also be used to validate particle size and shape analysis for objects between 10µm to 1000µm.
Main Features:
More than 8,000 particles randomly generated of various shapes and sizes dispersed in a 45mm diameter circle
White media slide with similar reflectance to 47mm Paper Filters
7 Calibration Rectangles located at the bottom end of the slide, nominal values: 4000µm, 2000µm, 1000µm, 500µm, 250µm, 125µm, and 50µm.
Material and Thickness
1mm thick white media