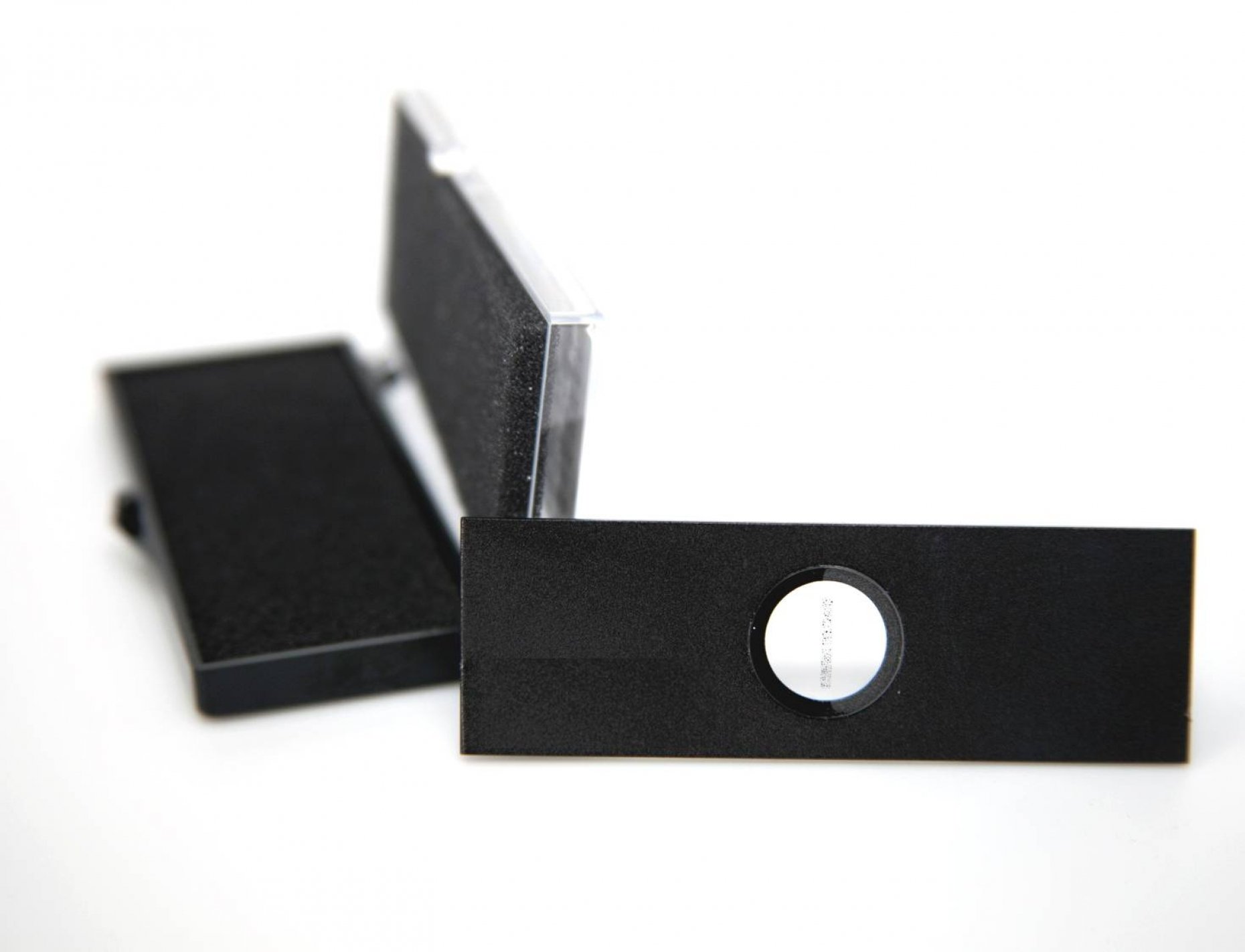 images provided for illustrative purposes only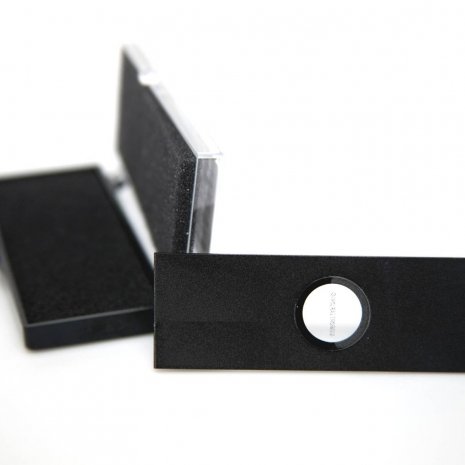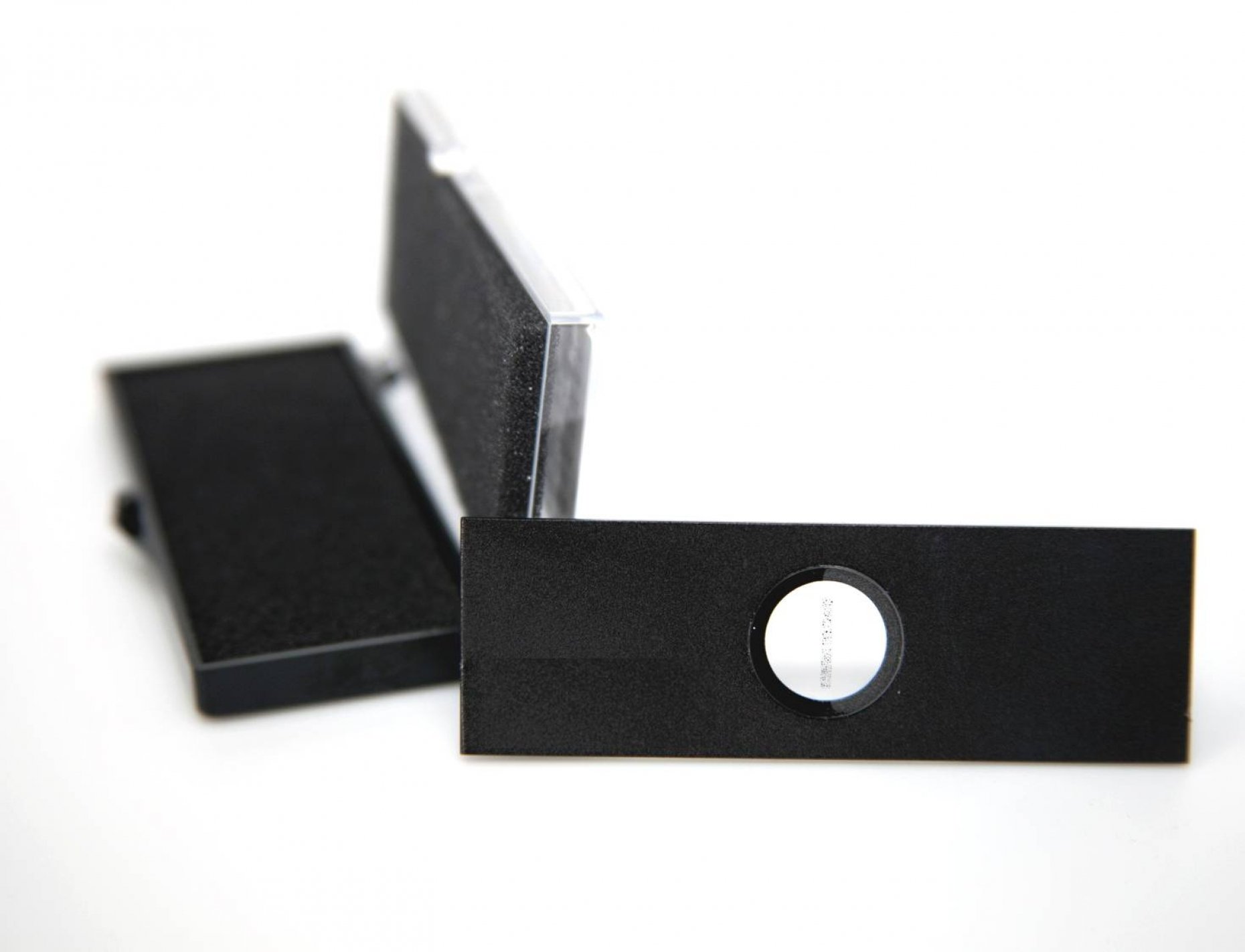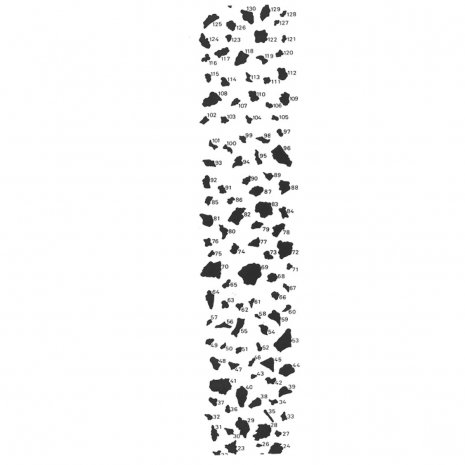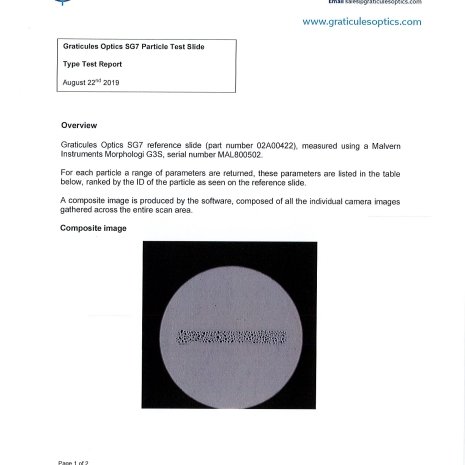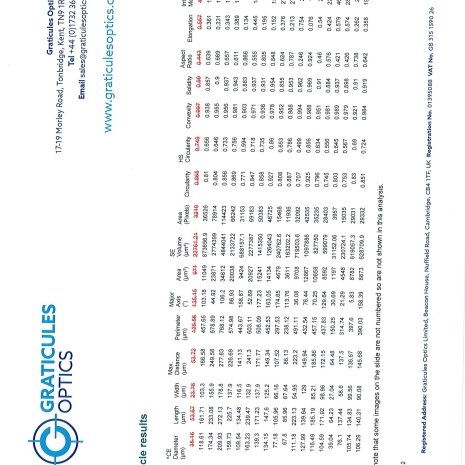 Description
Particle Analysis Test Calibration Slide
Key features
Calibration Test Slide for Particle Sizing with 200 particles of various shapes and sizes.
Contact us to request a quote
Thank you for your quote request, we will be in touch shortly.
Each of the 200 shapes is numbered so that comparison can be done with particles in the specimen, and the details logged and communicated. Is also a useful tool for calibration and operator training. The particle sizes range from 1197um2 to 42308um2. A Type Test Report that gives size and area information of all 200 particle shapes can be supplied - example pages from this report are shown in the images.
Graticules Optics have facilities to manufacture random and regular patterns for the calibration of particle sizing and counting systems. Typically these may comprise regular shaped features of different sizes so that the imaging software has known reference sizes to set it's calibration. Alternatively, they may have a field area populated with 'random' shaped and sized features. Contact us with your requirements.

Glass Type and Thickness
B270 1mm thick
Mount
Black Anodised Aluminium Slide (76mm x 25mm x 1.5mm)