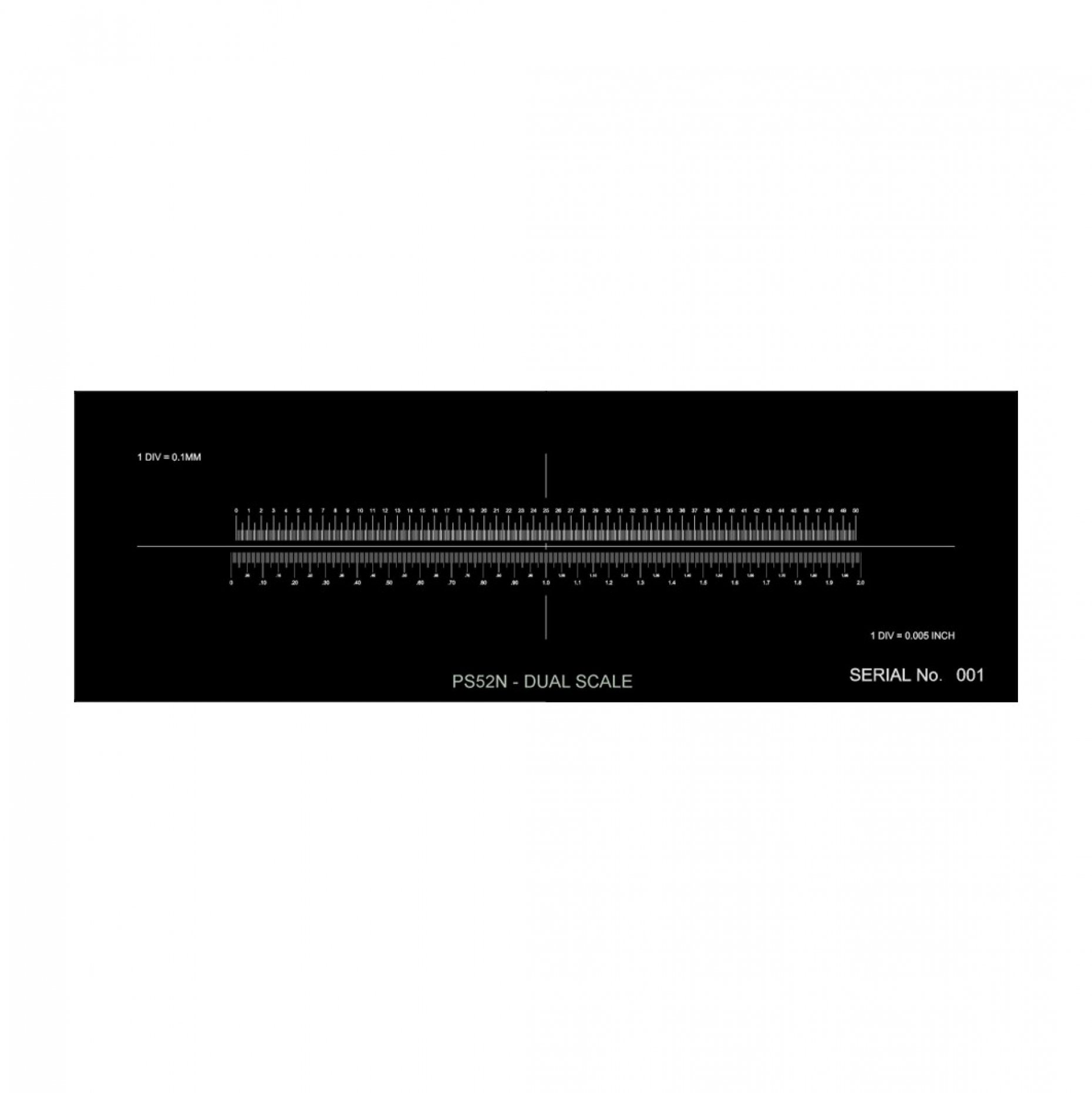 images provided for illustrative purposes only
Description
Dual Scale Calibration Slide 50mm/0.1mm and 2''/0.005'', Reflected Light
Key features
Dual Micrometer Calibration Slide with 50mm in 0.1mm (100µm) divisions and 2 inch in 0.005 inch divisions.
For Reflected Light.
Contact us to request a quote
Thank you for your quote request, we will be in touch shortly.
Graticules Optics has introduced this new calibration slide that has the benefit of dual imperial/metric scales. The PS52N has a negative pattern, formed in low reflective chrome for incident light applications to give excellent contrast. It is ideal for calibrating optical products with a large field of view, such as stereo microscopes or imaging systems.
Line Thickness
0.012mm +/-0.002mm
Glass Type and Thickness
B270 1.5mm thick
Scale Length Tolerance
+/-0.005mm
Slide Dimensions
76mm x 25mm
Orientation
Correct on top surface