images provided for illustrative purposes only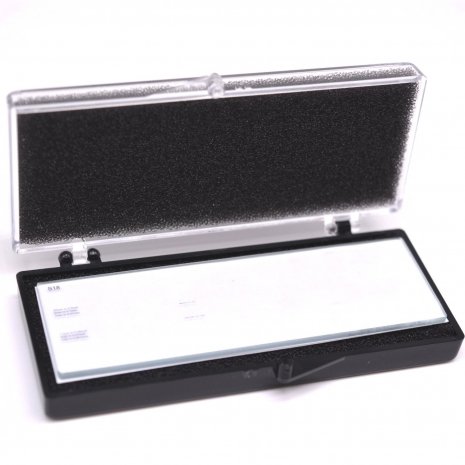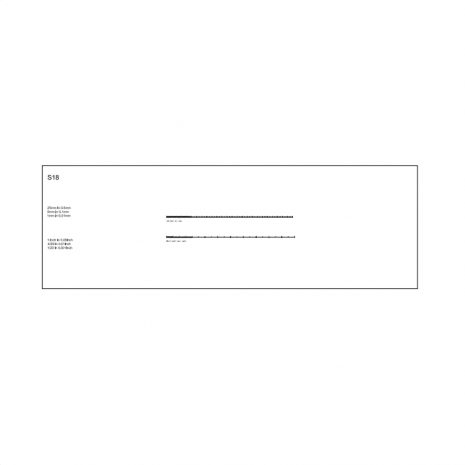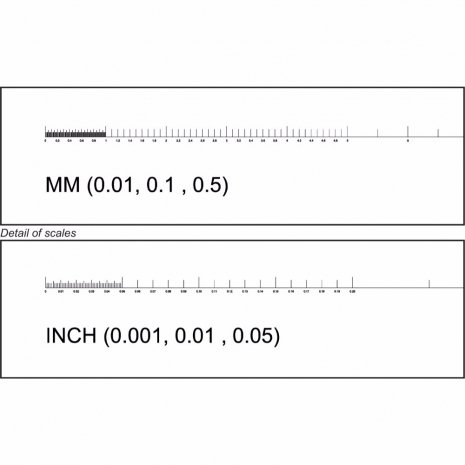 Description
Stage Micrometer Double Graduated Metric/Imperial 25mm and 1'' scales
Key features
Stage Micrometer with 25mm scale in 0.5mm divisions, 5mm in 0.1mm divisions and 1mm in 0.01mm divisions + 1 inch in 0.05 inch divisions, 0.2 inch in 0.01 inch divisions and 0.05 inch in 0.0001 inch divisions.
For Transmitted Light.
Contact us to request a quote
Thank you for your quote request, we will be in touch shortly.
For the calibration of measurement instruments across a wide range of magnifications. This graduated scale stage micrometer is suitable for low magnification, stereo inspection microscopes to higher magnification compound microscopes. The double scale (Metric & Imperial/English), extends this flexibility further, suiting Quality Control Departments that serve all international markets.
Glass Type and Thickness
SodaLime 1.5mm
Slide Dimensions
76mm x 25mm